Get a website that works 24/7 to generate leads and promote your company.
Your Modern Day
"Keystone"
One of the most crucial tools in your marketing team's arsenal is your company website. In today's on-the-go, technical world, a well-designed website is often the first and most frequent way new and returning customers interact with your brand.
Just like old stone bridges that have a "keystone" in the middle to hold both sides up, your website is your marketing keystone, holding up all your other marketing.
Your website is how you build authenticity and credibility, generate new leads, and track customer interaction. You can't afford to ignore this vital area in your long-term marketing plans.
Websites that don't work:
Not enough leads because visitors are "bouncing"
Look outdated, making customers wonder if you're a quality company
Don't represent your brand well
Look bad on mobile devices
Missing important information that visitors are looking for
A "website that works" is an important part of your company's success. Having a well-developed, easy to navigate and searchable site is essential to the successful marketing of your brand. You'll convert more visitors into customers with an online presence that is inviting, simple to use and accessible anytime, anyplace — yielding better bottom-line results.
Build a Website that Works — with StructureM
When your online presence isn't yielding the marketing results you want, it's time to call on the expert web development team at Structure M to equip you for online success that will grow your business. Take the first step — and get started!
Custom Website Development
Whether your current website is not producing the marketing results you want (or you have yet to create a site), StructureM can build you a custom website to help effectively convert visitors into leads and facilitate the sale of products or services. We treat your company's web development like our own, pouring our time and energy into creating the perfect site for your specific business goals and needs.
Our website designs include:
Messaging that aligns with your brand story
Engaging content
Prominent forms and contact information
Photo galleries
Video
Social media integrations
Blogs
Social proof
Industry affiliations and trust symbols
Conversion optimization
On-page Search Engine Optimization
Mobile-responsive design
Retina display readiness
Ongoing hosting, email, and support
Google Analytics and Webmaster Tools installation and reporting
Hubspot Integrations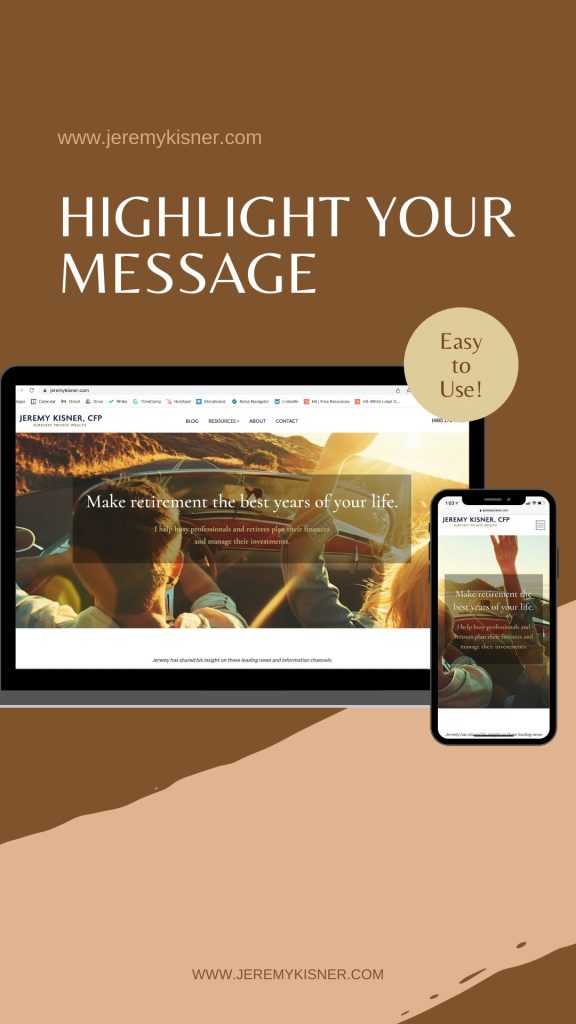 Complicated For Us, Easy For You
A high-performing website is not an accident. It takes the right strategy and a ton of technical expertise to get the job done. Our web development team will create a customized site that not only functions correctly on today's wide variety of devices, but also highlights your unique marketing message while driving positive SEO results. Our approach helps you:
Align your website with your overarching marketing & business goals
Publish the right content and SEO keywords to help you attract your target customers
Create an easy-to-navigate website that welcomes and informs consumers
Generate more leads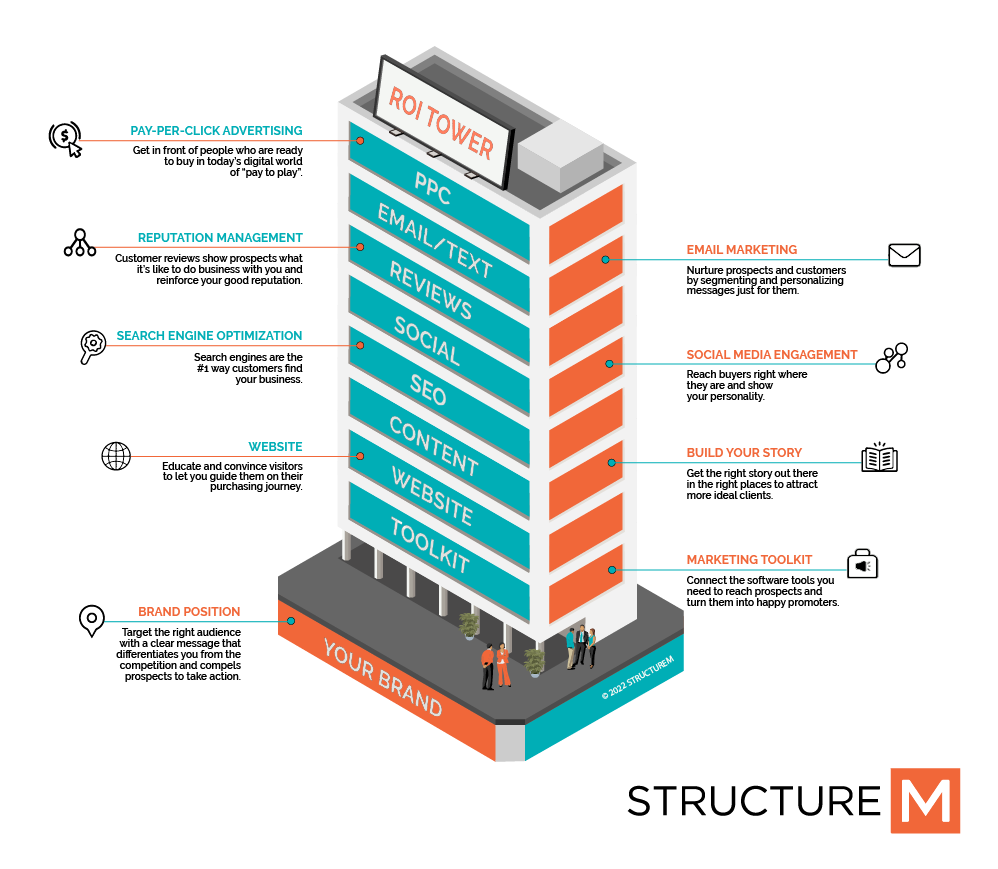 StructureM has continually been so helpful with building our website and brand. I believe we have the best website for our industry in our region.

Steve Klammer
Action Builders
Resources To Help You Grow
Check out some of our amazing content for helpful information on your journey to success.
Digital Advertising
Here we look at why email marketing is important, the benefits of using an email marketing service, and a review of the top five email marketing platforms available.
Email Marketing
It's easy to get drawn in by the exciting new email marketing app functionalities around today. However, the truth is, you can get the same
Reputation
We've all read the stories and conversations generated by bad publicity. PR disasters can be the downfall of any person, business or entity when not
Nah… Not really. But you knew that. We will just leave this button here for you when you need it.