StructureM helps you simplify and accelerate the growth of your franchise brand.
Franchise Marketing & Growth Services
Direct Support
StructureM provides direct support to your Franchise Owners to help you save valuable human resources and reduce operational overhead.
Turnkey
We help your franchise brand effectively scale by providing turnkey brand and marketing solutions that can be implemented at scale.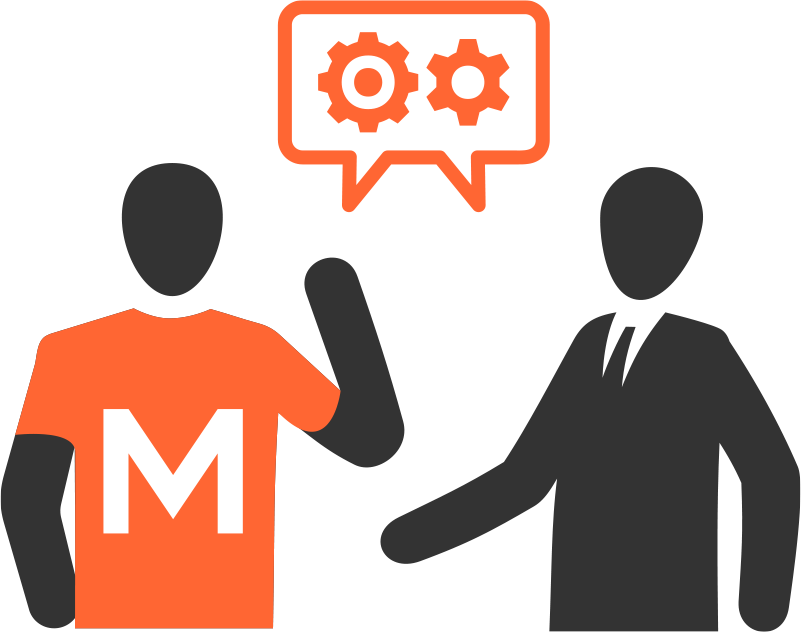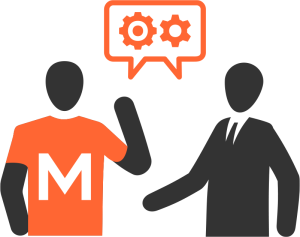 Marketing Partner
We understand how Franchise Systems work and partner with Franchisors to create a win/win relationship with Franchise Owners.
Expand Your Franchise with Smart, Results-Driven Marketing
Do you struggle to implement the strategies or tools required to successfully grow and market your franchise brand? New and growing franchise companies often find it difficult to create clear, consistent brand messaging and marketing that is repeatable wherever the franchise goes.
At StructureM, we believe strong, emerging franchises should grow quickly and profitably—and we have the deep expertise in franchise marketing to get you real, lasting results. We even offer fractional CMO services to help fill the gap while you grow.
Discover how we can help your franchise business grow with clear, actionable, repeatable marketing solutions that fit your unique brand and work for all your franchisees.
"We were looking for a true, "roll-up-the-sleeves" type of partnership, and that's what we've found with StructureM. Their ability to help us scale up has been impressive."
Smash My Trash added over 140 franchises in 12 months.
Personalized Marketing Plans to Fit Your Franchise Brand
It takes a lot of resources and savvy planning to create and promote a franchise business successfully into new markets. But you don't have to go it alone.
Our customized franchise branding, marketing and growth strategies ensure you gain the results you want. 
We keep track of everything, so you don't have to worry about lost opportunities and missed details. 
Our straightforward, turnkey solutions make it simple for franchisees to market their location to your brand's high standards.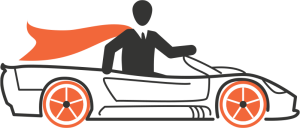 Streamline Your Corporate Marketing
We provide customized corporate-level branding, messaging, marketing, and more—so you get streamlined, scalable marketing strategies.
Develop a clear sense of your franchise's persona with:
Brand Messaging Development — We ensure your franchise brand has focused, consistent messaging that attracts customers.

Brand Messaging Implementation — Our team partners with you to create a clear path to sharing your brand everywhere you want to be seen and heard.
Franchise Website Creation & Management
Get a corporate level website that clearly communicates what you do, performs well in online searches, and effectively draws in new franchisees. We also create, host, and manage websites for your franchise owners so they can get more leads online and focus on running their business.
Software System Set-Up & Implementation
Enjoy a fully systematized approach to capturing leads and nurturing existing clients through our strategic inbound marketing systems.
StructureM is a HubSpot Agency Partner, which means we can provide end-to-end software solutions for your franchise that are customizable, easy to use, and work well at-scale for fast-growing companies.
Customer Relationship Management (CRM)
Marketing Automation
Sales Enablement
Service Management 
Create more opportunities to reach & engage your ideal customers with proven tools and techniques for lead generation, including:
Search Engine Optimization — Ensure your franchise stays highly visible on search engines. 
Social Media Management — Get consistent help with account set up, posts, boosts, and other social marketing strategies.
Paid Ad Campaigns — Get top notch results from your ad budget with strategic use of Google Ads, Facebook, LinkedIn, and other ad platforms.
Email Campaigns — Nurture leads with well-crafted email outreaches that bring in real results.
Franchises need a system that delivers a consistent flow of positive reviews on Google, Yelp, etc. StructureM features easy, automated tools that get the job done at scale. We'll help you and your franchisors showcase great recommendations from happy customers, effectively respond to customer reviews, and manage your online reputation daily.
Long-term success for your franchise depends on knowing what works. We provide measurable results and clear analysis so you can effectively strategize.


Detailed Analytics — You receive in-depth analytics reports for website and online platform analytics including lead generation, reviews/referrals and more.
Big Picture View — We also meet with you to provide a clear understanding of all marketing efforts and franchise performance so you can make important decisions with confidence.
Consistent, Affordable Marketing Partnership
One of the biggest challenges franchise businesses face is how to ensure their brand messaging and marketing is the same—location to location, franchisee to franchisee. At StructureM, we've been doing this successfully for years.
We partner with you to provide solutions that affordably tackle your key marketing issues as you scale up for greater growth:
On-call help when you need us
Personalized attention through an account manager assigned just to you
Customized solutions designed to fit your specific franchise business
Proven, consistent approaches that are easy for franchisees to implement
Minimize costs and maximize measurable results with powerful growth strategies
We love coming up with innovative solutions for your needs. Schedule a call and we'll help you develop a clear action plan.
Trusted by Over 200 Companies

"StructureM is a fantastic company. They have accomplished more with my website and customer messaging than my previous company did in 5+ years. I can't say enough good things about this company and the work they do."
Elizabeth Sable
Action Builders