PARTNERS WE SERVE
LANDSCAPERS • POOL BUILDERS • EXTERIOR CONTRACTORS • INTERIOR CONTRACTORS • FENCING COMPANIES • COMMERCIAL CONTRACTORS
Currently, most contractors are extremely busy and have more leads than they know what to do with. This is great for now, but what about the future? What happens when business slows down? Will you outlast your competitors? Contractors should partner with a marketing agency that understands the ebbs and flows of their industry! They should focus on industry-specific strategies to gain dedicated support in targeting and reaching their specific audience. This proven strategy will effectively continue to increase your business.
Are You Facing These Common Challenges?


Getting found on search engines with the vast increase in competition


Following up with quote requests due to lack of a system


Simplifying your marketing strategy


Streamlining your marketing and sales process


You don't know where to begin when it comes to online paid advertising


Building your positive reputation online by inspiring great reviews organically
A Clear Path to Simplify Your Marketing and Continue Growth
With the growing trends towards home improvement, generating leads hasn't really been a problem. But establishing customer trust by building relationships and a simplified marketing and sales process has definitely become a hot topic. It's more important than ever to have a cohesive and structured marketing strategy as you build momentum for the coming year.
Check out our free Contractor Revenue Accelerator to see how strategic marketing can make a dramatic increase in revenue!

Your New Growth Partner
(click a card to learn more)

Success Plan
A Clear Path to Success
The "Marketing Maturity Index" is a unique tool that shows you exactly what steps to take in order to accelerate growth. It guides your time and money to the best ROI possible.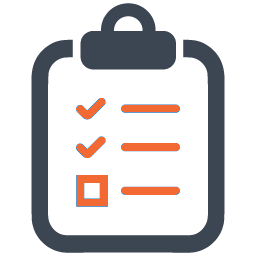 Execution
Get It Done Right
Partner with a team that passionately works day after day to execute your growth plan. You'll see more happen in a matter of weeks than you've likely seen in years.

Reporting
Know Exactly What's Going On
Use real-time dashboards, detailed monthly reports, and regular calls with your Account Strategist to stay on top of what matters most. No black boxes, just clarity.
1. Schedule a Call
Just fill out the form or give us a call. We'll schedule a free strategy session to see how we can help. You'll get valuable tips right on the call. We can then mutually decide if it makes sense to keep talking. There's no obligation! 2. Get Your Customized Plan
Every business is different. Get a customized marketing plan that's right for you, and get real help to improve your marketing results. 3. Start Growing Again
Get the consistent marketing results you need to hit your revenue goals.