PARTNERS WE SERVE
ASSISTED LIVING • WEIGHT LOSS • PLASTIC SURGERY • PERSONAL TRAINING • COUNSELING • MEDICAL DEVICES • MEDICAL GROUPS • HOSPITALS • URGENT CARES
Competition to grow your medical practice or attract more patients to your health clinic or hospital is fierce! With emerging trends in Telehealth and consumer demand for health content, it's now more important than ever to create a medical and health marketing strategy that fits your goals and your budget.
Are You Facing These Common Challenges?


Getting found on search engines


Outdated website and lack of social media presence


Differentiating your services from local and Telehealth competitors


Establishing your expertise and authority with digital content


You don't know where to begin when it comes to online paid advertising


Designing consumer-centric, data-driven content and email marketing strategies to build relationships
Build Your Online Reputation and Gain Competitive Advantage
Patients want answers at their fingertips to help them decide what they're dealing with and what to do next. You need to provide structured content so they can find you! It's your content that will help them, educate them, and put them on the path to making an appointment.
Check out our free Revenue Accelerator to see how strategic marketing can make a dramatic increase in revenue!


Excellent team to work with in providing media services to our end users. StuctureM was prompt, professional and provide excellent service. We've worked with them over the past several years and have valued the experience.
Harry Harris
Regional Business Director, Apollo Endosurgery

Structure M is a great company to work with. Their staff is very knowledgeable and caring. They are very accommodating and strive to make the customer happy. If you are lucky enough to have the opportunity to work with Structure M you should definitely take advantage of it!
Becca Kay
Chief Operating Officer, Improving Lives Counseling

The team at StructureM has helped my businesses grow significantly. I know I can trust them to do stuff right.
Whitney Finch
Owner, Elite Training
Your New Growth Partner
(click a card to learn more)

Success Plan
A Clear Path to Success
The "Marketing Maturity Index" is a unique tool that shows you exactly what steps to take in order to accelerate growth. It guides your time and money to the best ROI possible.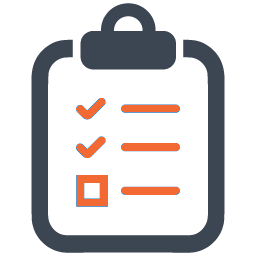 Execution
Get It Done Right
Partner with a team that passionately works day after day to execute your growth plan. You'll see more happen in a matter of weeks than you've likely seen in years.

Reporting
Know Exactly What's Going On
Use real-time dashboards, detailed monthly reports, and regular calls with your Account Strategist to stay on top of what matters most. No black boxes, just clarity.
1. Schedule a Call
Just fill out the form or give us a call. We'll schedule a free strategy session to see how we can help. You'll get valuable tips right on the call. We can then mutually decide if it makes sense to keep talking. There's no obligation! 2. Get Your Customized Plan
Every business is different. Get a customized marketing plan that's right for you, and get real help to improve your marketing results. 3. Start Growing Again
Get the consistent marketing results you need to hit your revenue goals.