PARTNERS WE SERVE
ACCOUNTANTS • BOOKKEEPERS • FINANCIAL ADVISORS • BANKS • TAX PROFESSIONALS • INSURANCE AGENCIES • INVESTMENT COMPANIES
Whether you have a bank, bookkeeping company, insurance agency or other financial services company, you need to invest in digital marketing to find success. We have proven strategies that will help you educate your clients and build trust.
Are You Facing These Common Challenges?


Creating a strong online presence to be found by search engines


Differentiating your services from your competitors to generate leads


Segmenting your audience to send the right information and marketing to the right client.


Establishing your expertise and authority with digital content to build trust


You don't know where to begin when it comes to online paid advertising


Educating people on the value of financial advisors so they understand the need for financial services
A Clear Path to Generate Leads and Build Lasting Relationships
Many people are confused about what financial advisors offer, making them unlikely to seek out service. As you grow your client base, it is important that you continue to educate them in order to build trust and generate continued business.
Check out our free Revenue Accelerator to see how strategic marketing can make a dramatic increase in revenue!



I have been with StructureM for over 7 years and they continue to amaze me with their qualified staff and expertise on how to take my business to the next level. I highly recommend StuctureM!!! They are absolutely amazing!!!
Carrie Shockley
Owner, Shockley Bookkeeping


I wish we had worked with StructureM years ago. It was a simple, painless process, and StoryBrand is an absolute game-changer.
Sean Kouplen
President, Regent Bank
Your New Growth Partner
(click a card to learn more)

Success Plan
A Clear Path to Success
The "Marketing Maturity Index" is a unique tool that shows you exactly what steps to take in order to accelerate growth. It guides your time and money to the best ROI possible.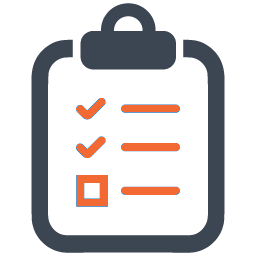 Execution
Get It Done Right
Partner with a team that passionately works day after day to execute your growth plan. You'll see more happen in a matter of weeks than you've likely seen in years.

Reporting
Know Exactly What's Going On
Use real-time dashboards, detailed monthly reports, and regular calls with your Account Strategist to stay on top of what matters most. No black boxes, just clarity.
1. Schedule a Call
Just fill out the form or give us a call. We'll schedule a free strategy session to see how we can help. You'll get valuable tips right on the call. We can then mutually decide if it makes sense to keep talking. There's no obligation! 2. Get Your Customized Plan
Every business is different. Get a customized marketing plan that's right for you, and get real help to improve your marketing results. 3. Start Growing Again
Get the consistent marketing results you need to hit your revenue goals.