What's your most powerful business asset? The answer might surprise you!
At StructureM, we believe the number one communication tool in your business toolbox is email, and if you're not using email to connect with your customers, you could be losing out on leads, repeat business, positive reviews, and referrals.
If you're not collecting emails from all your customers and potential customers, make a commitment to start today. They expect to hear from you. In fact, for many busy homeowners, email is their preferred method of communication.
To optimize email, here are a few ideas you can put into practice right away.
Improve Customer Service
Email is the best way to keep your customers in the loop. It can be used for job updates, meeting confirmations, receipts, thank yous and follow-up correspondence after the job is done. It can also be used to pitch special offers, solicit reviews and referrals, and promote repeat business. Frequent emails keep customers engaged and can boost their loyalty with your company even after the job is done. Bringing your staff into the email chain helps them stay organized and gives them the opportunity to provide the best possible customer service. To learn how to build and maintain your email list, download the tip sheet below.
Keep in mind that your existing customers and leads provided their emails to you, so they expect to hear from you on that channel. To maintain their trust, you'll want to provide them with relevant, valuable information. Keep fluff and small talk to a minimum, and make your emails easy to scan for your busiest contacts.
Increase Productivity
Are you and your staff using email templates? If you find yourself sending the same or similar emails frequently, you should archive your best version of those emails for repeated use and customize the details for each message. It's even more effective if you schedule or automate your email correspondence. Consider your most frequent emails and what triggers those responses, then establish protocols to ensure each email you receive is responded to promptly and professionally. For example, when you send out a final receipt at the end of the project, it's automatically followed by a thank you email the next day, then followed by a request for a review within the same week.
Obviously your existing customers will be receiving custom emails that reference their specific project, but for all others, you can send out emails to them as a group. To do that, you'll want to segment your list. Your potential customers will receive emails that are different from emails you send to past customers, and others might fall into a different category for a special offer or promotion.
Increase Business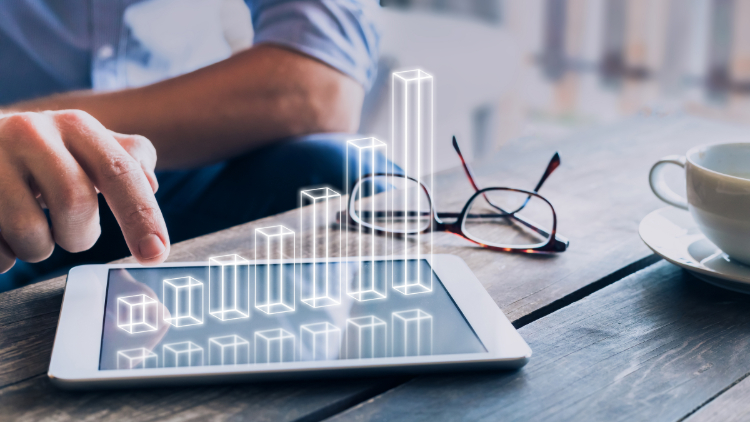 Repeat customers and customer referrals are two of the best avenues for increasing business, and email marketing can help you attract both.
At StructureM, we encourage our clients to send out regular email newsletters. Applications like MailChimp, Constant Contact, or Campaign Monitor can help maintain your lists, segment them, and provide valuable insight into which emails your customers and potential customers are reading. They also offer templates for branded promotions and newsletters.
The content for your e-newsletter should always be relevant and valuable. It's a great place to provide how-to information or a special offer. For e-newsletter best practices, download the tip sheet offered below.
Email can increase your number of repeat customers by keeping your brand top-of-mind. You've already established trust with the people on your contact list, and regular emails on relevant topics could spur them to take on another project. For example, you could send a targeted series of bathroom remodel emails to your customers who recently had their kitchen remodeled.
Another way email can boost sales is through customer referrals, and email is a great way for your existing contacts to share your brand with friends and family. All your contacts need to do is forward your email. Email can also be used to ask for reviews – another strong selling tool.
Define Your Brand
Branding is about consistency and repetition, and email is the perfect platform for both. To increase brand recognition, you want to be sure that all your outgoing office emails include your logo, contact information with your phone number, and physical address as well as company details like your service area, a tagline, or soft call to action. Your brand and company information should be clear, consistent, and easy to find on all your e-newsletters and email campaigns as well.
Not only is email marketing a great way to establish professionalism, it is also an ideal way to make your customers feel valued by personalizing emails. For example, always use their name in the greeting and provide them with information that is relevant to their needs. Rather than sending out a mass email to your entire list promoting your expertise in siding, which could turn off a customer who just finished a new siding job, try sending a special offer only to those you know expressed interest in siding. Pitch new windows or roofing to those who were happy with your siding work.
For those potential customers on your list, send them an introduction to your company, thanking them for their interest. The more personalized your approach, the more receptive your potential customer will be. They should feel like the only one on your list.
Your email list is a powerful tool. If used right, it can provide better front-office productivity, more leads, and happier customers who want to do business with you again and refer you to their friends and family.
To take your email to the next level, check out these tips:
E-newsletter Best Practices:
Utilize a database or application like Mail Chimp, Constant Contact, or Campaign Monitor to manage your email list and easily design branded emails
Always include your brand and contact information (including phone and physical address) in every email
Decide how often you'll send out an e-newsletter (once a week or once or twice a month is good) and stick to your schedule
Aim for a consistent, professional look, with brand colors and easy-to-read fonts and high-quality photos
Personalize emails to include a first or first and last name salutation
Write a compelling subject line and intro
The from line should be your company name
Include interesting and valuable information that's easy to scan for busy contacts
Avoid "fluff" and small talk – get right to the point
Put your customer first – think of your customers as the hero of the story and your company as their guide to success.
Limit photos to one or two to avoid spam filters
Always include something of value – either information or a promotion, or both
Don't forget a call to action
Segment your lists and send targeted, customized emails to each group
Update your lists regularly
Track your insights to determine open and click-through rates, and don't be afraid to make changes increase both
Never send to an unsubscribed contact
How to Build and Maintain an Email List:
Get Started:
Establish a database or email software that team members can access and update
Always collect customer contact information, including email addresses, when they express interest in your company or start a project
When an existing customer or potential customer calls, confirm their email address and update the database if necessary
Capture and save email addresses through the "contact" section of your website
Collect emails at trade shows or other events with a giveaway or special offer
Exchange valuable resources for email addresses. For example:

Free quotes, consultations, or estimates
Informational downloads on your website
Special offers or discounts
Make the most of your list:
Segment your lists and send customized emails and offers to each group

Potential customers
New customers
Returning customers
Referred customers
Cold leads
Past customers

Provide something of value or interest in every email and keep them short and to the point
Don't spam your contacts with excessive emails, keep to a once a week or once or twice a month schedule
Don't add email addresses without permission
Never add a contact that has unsubscribed from your list
For more information, contact StructureM today!