As a home remodeling contractor, your expertise lies in home improvement and building projects. So when it comes to social media marketing, you might be scratching your head wondering how the many different platforms can help you expand your business.
Luckily, you don't have to be a marketing guru to use social media for your business. There are many simple social media strategies that a home remodeler like you can utilize to draw more attention to your services. Implement a few of these ideas, and you'll be surprised how simple social media can be!
Why social media?
First of all, let's look at why social media is so important for the modern business owner.
People can't hire your services if they don't know about you, which is why you need to create as much positive awareness of your brand as possible. The internet is a prime place to do this, but to reach the most people, you have to go where they are going.
Some of the most popular websites online are social media platforms where people connect with their friends and followers through shared messages and content. They also like to interact with their favorite brands here. Businesses post brand-relevant content to keep their followers in the loop and give them something to re-post on their own accounts.
As a home remodeling contractor, you can also use social media to express what your brand is about and generate interest in it. This builds your credibility as a business and attracts followers who in turn may become customers. However, to do this effectively, you will need to use some simple, but compelling strategies.
Seek your target demographic
It isn't enough to reach as many people as possible. You need to reach as many of the right people as possible. For instance, as a home remodeler, you want to target homeowners. To do this, you need to use social media platforms that are popular among demographics who own homes.
Facebook and LinkedIn have been found to be two of the best platforms for construction marketing. While Facebook was started by Millennials, it is now the most popular social media site and the one older generations use the most. LinkedIn specializes in professional networking, meaning most people who use it are gainfully employed.
Adults with incomes are usually homeowners, your target demographic. You can make social media marketing easier on yourself by focusing on homeowners on Facebook and LinkedIn to start. As you become more comfortable with social media marketing, you can expand to other platforms.
Share authentic content
Gone are the days of pushy advertising. Today, consumers value authenticity and transparency. They like to see a business with an honest personality. You can show your personality through the content you share on social media.
The pictures, videos, and messages you post will show what your priorities are and what you offer clients as a home remodeler. Content that highlights projects you've completed, tips and ideas for home improvement, happy customers, or notable people in your field help potential clients connect to you in a personal way.
You can create your own content to establish yourself as a subject expert and repost content from other credible sources to show you aren't operating in a bubble. Both strategies allow your followers to get to know who you are and what's important to your business.
Engage with followers
Simply posting content isn't enough. The point of social media is to socialize. Make efforts to engage with your followers directly. This means responding to comments and questions with a message or a like or thanking followers when they share your post. It also includes responding to negative comments with sympathy and solutions to demonstrate good customer service.
Sometimes you have to start the conversation yourself. Post questions or prompts that invite your audience to respond. You can also respond to relevant conversations on other social media pages to get your business involved in trending topics.
As you communicate with social media users, take note of what garners the most reactions and incorporate more of those types of posts into your own efforts. The more engagement you can get from followers, the more likely they'll turn to you when they need a home remodel done.
Follow a plan
Social media marketing is easier when you take some time to plan what content you want to share and when. Then follow it. Consistent posts keep you at the forefront of your followers' minds and communicate that you know what you're doing (even if you're just starting to get the hang of social media). This builds awareness and authority.
It is recommended that brands post at least three times a week on social media platforms. Determining the best time of day can be tricky, but here are some helpful charts based off of the latest statistics from Sprout Social to help you: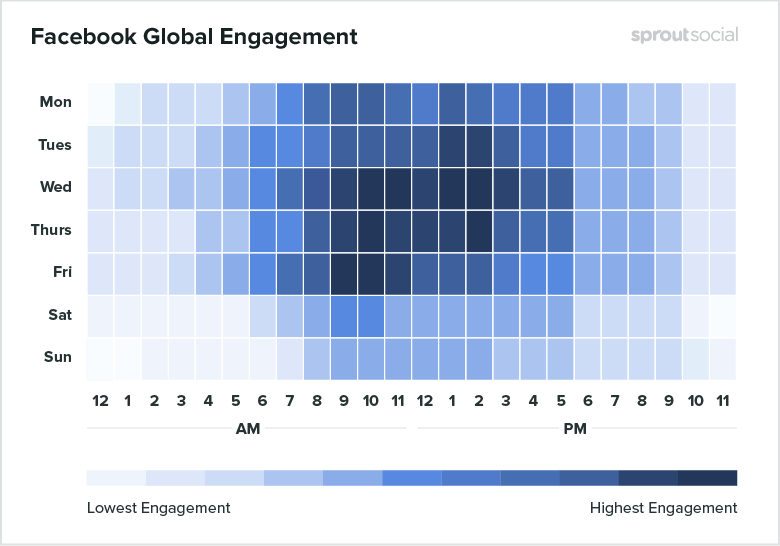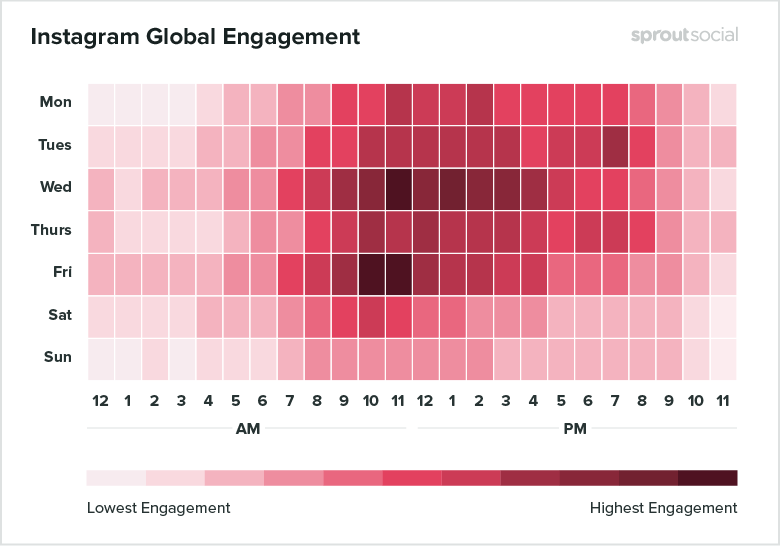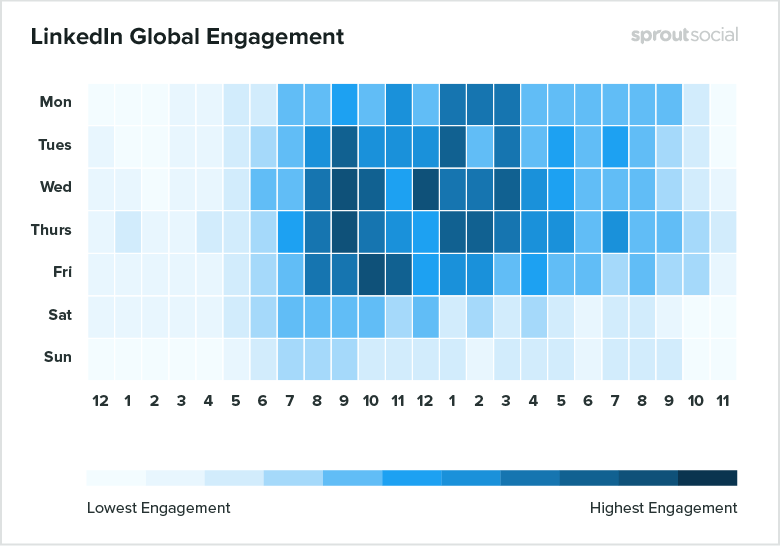 Planning the type of content you want to share will help you follow themes and goals consistent with your brand identity and prevents repeats. For remodeling contractors, plan content around the seasons, home improvement trends, industry events, or common questions you receive from clients.
Using social media for your home remodeling business may be new to you, but these simple strategies are a great way to get started and explore how social media can connect you with clients. Then when you're ready to try more things, talk to StructureM. We can help you develop more advanced digital marketing strategies that will help you meet your business goals while giving you more time to focus on your clients.